CNT delivers game-changing research, tools, and solutions to create sustainable + equitable communities.
MORE
Featured Projects + Tools
Featured Story
Two CNT-Identified Brownfield Sites Cleaned with EPA Grant
Forest Park Review
Two properties on the 7200 block of Circle Avenue were determined to have no environmental liabilities, according to Cook County officials. 
The areas were part of a seven-town U.S. EPA-funded grant program to redevelop old industrial sites. According to CNT research, there are nearly 90 brownfield parcels located in western Cook County. In Forest Park specifically, CNT estimates that there are 20 brownfield parcels covering roughly 60 acres. 
View Story
CNT is engaged by governments, advocates, policy makers, and community groups to apply our expertise to solving problems.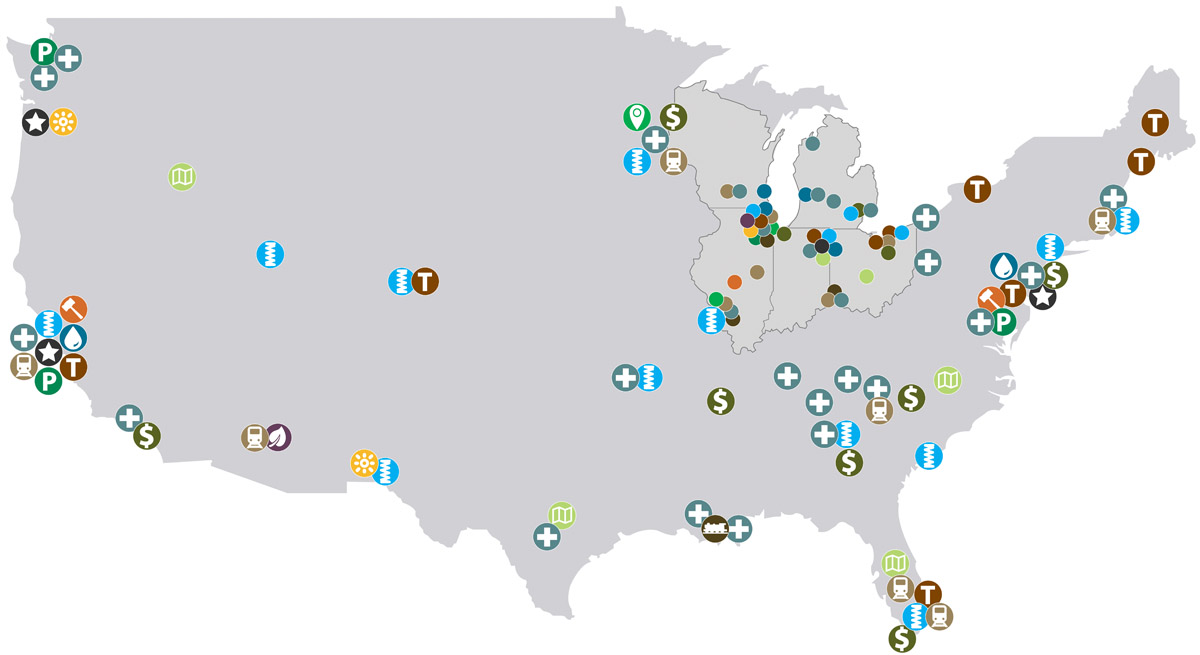 Transit-Oriented Development show all (15)
Cargo-Oriented Developmentshow all (4)
Housing + Transportation Affordabilityshow all (29)