CNT delivers game-changing research, tools, and solutions to create sustainable + equitable communities.
MORE
Featured Projects + Tools
Featured Story
What Transit Riders Really Want
CityLab
Across all three rider types, most survey respondents said they typically walked to access transit. But all-purpose riders did so overwhelmingly, with 80 percent typically getting to transit on foot, compared to 53 percent of commuters and 57 percent of occasional riders. In an additional, more fine-tuned analysis of spatial data from TransitCenter's national transit database AllTransit, the researchers identified a similar relationship: "If someone can walk to transit, he or she is more likely to be a frequent transit rider," according to the report. Walking seems to be super important for accessing transit—which may indicate that transit agencies shouldn't assume that new partnerships with ride-hailing companies—where Uber and Lyft rides to and from transit stations are publicly subsidized—will dramatically boost ridership.
View Story
Featured Video
Sustain-a-City Celebration 2016
CNT's Sustain-a-City Celebration, presented by Microsoft, brought together the top four teams from CNT's Urban Sustainability Apps Competition to choose the winners
CNT is engaged by governments, advocates, policy makers, and community groups to apply our expertise to solving problems.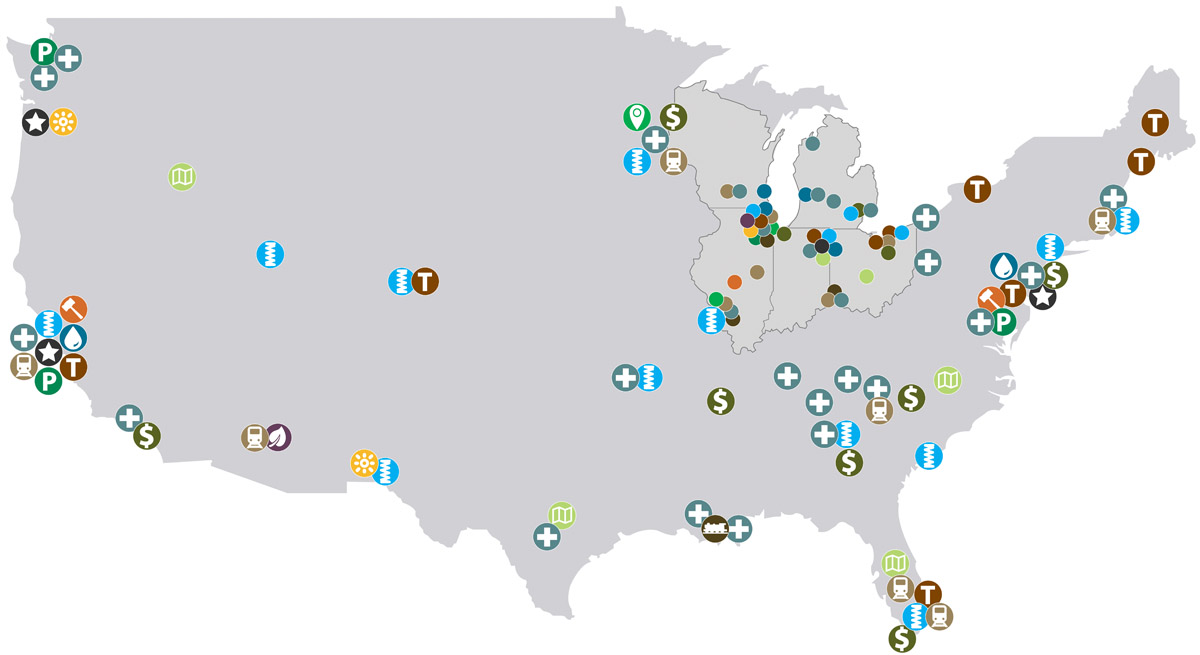 Transit-Oriented Development show all (15)
Cargo-Oriented Developmentshow all (4)
Housing + Transportation Affordabilityshow all (29)