CNT delivers game-changing research, tools, and solutions to create sustainable + equitable communities.
MORE
Featured Projects + Tools
Featured Story
Does South Florida Lead Nation In Gap Between Wages and Housing?
Politifact Florida, in partnership with the Tampa Bay Times & Miami Herald
South Florida's housing market spans the gamut of tony gated oceanfront mansions for millionaires and some downtrodden neighborhoods. That's not unusual for a major urban area. But is it worse in South Florida than elsewhere in the nation? Habitat for Humanity painted a stark picture about the cost of housing in South Florida in a press release announcing that President Donald Trump's Secretary of Housing and Urban Development, retired Dr. Ben Carson, will visit the site of a future affordable housing development in Broward County on March 24. The release included information from the Center for Neighborhood Technology and The Center for Housing Policy's Losing Ground: The Struggle of Moderate-Income Households to Afford the Rising Costs of Housing and Transportation. The report found that housing and transportation costs rose faster than income nationally, although the disparity was greater in some metro areas than others. And South Florida topped that list.
View Story
CNT is engaged by governments, advocates, policy makers, and community groups to apply our expertise to solving problems.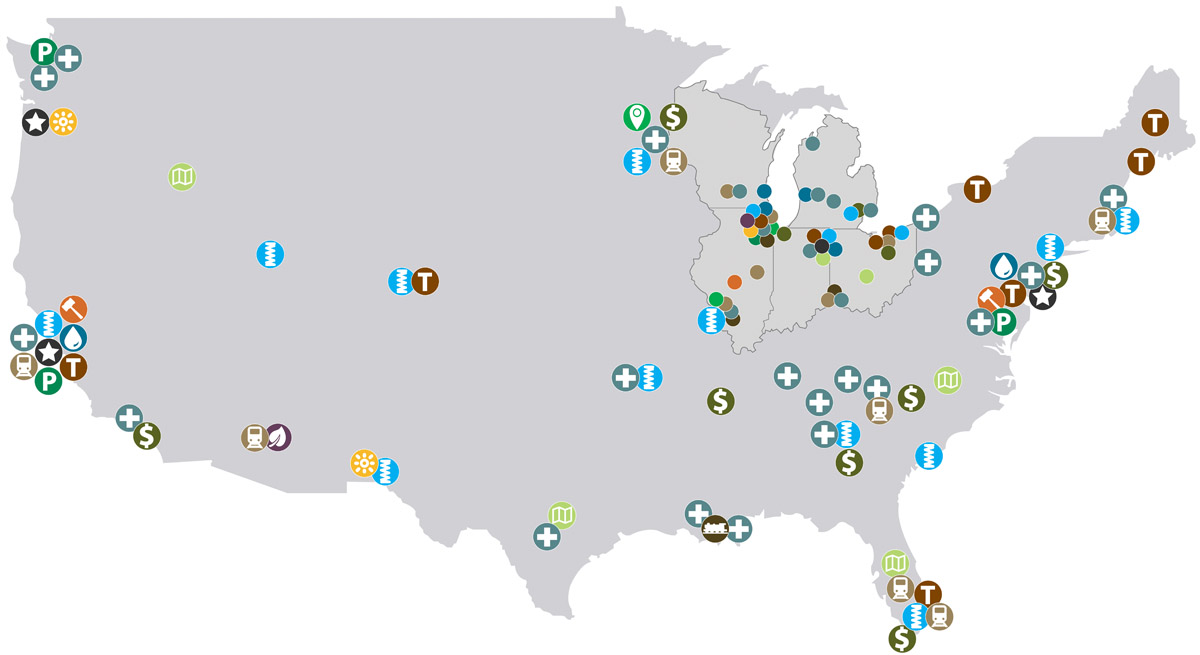 Transit-Oriented Development show all (15)
Cargo-Oriented Developmentshow all (4)
Housing + Transportation Affordabilityshow all (29)