CNT delivers game-changing research, tools, and solutions to create sustainable + equitable communities.
MORE
Featured Projects + Tools
Featured Story
Chicago River Still Teems with Bacteria Flushed From Sewers After Storms
Chicago Tribune
The thunderstorms that swept across the city on a sultry July evening last year weren't unusual for a typical Chicago summer. But rain still quickly saturated the city's aging sewers, draining off streets, parking lots and rooftops into an underground labyrinth that also carries sewage from households and factories. Within minutes, the noxious blend of liquid waste began flushing out of more than three dozen overflow pipes that empty into the Chicago River, the long-abused waterway Mayor Rahm Emanuel promotes as a showcase for urban revitalization.
In the low-lying Chatham neighborhood on the South Side, the nonprofit Center for Neighborhood Technology is working with city and district officials to keep water out of the sewers by directing downspouts away from homes, sealing foundation cracks and installing rain gardens and other landscaping improvements to absorb runoff.
"Remember that Chicago was built on a swamp and the natural landscape acted like a sponge," said Scott Bernstein the group's co-founder. "It's getting warmer and it's getting wetter and we keep paving over everything, so that sponge can't do its job. Instead all of that water ends up in your basement or your street or the river."
View Story
CNT is engaged by governments, advocates, policy makers, and community groups to apply our expertise to solving problems.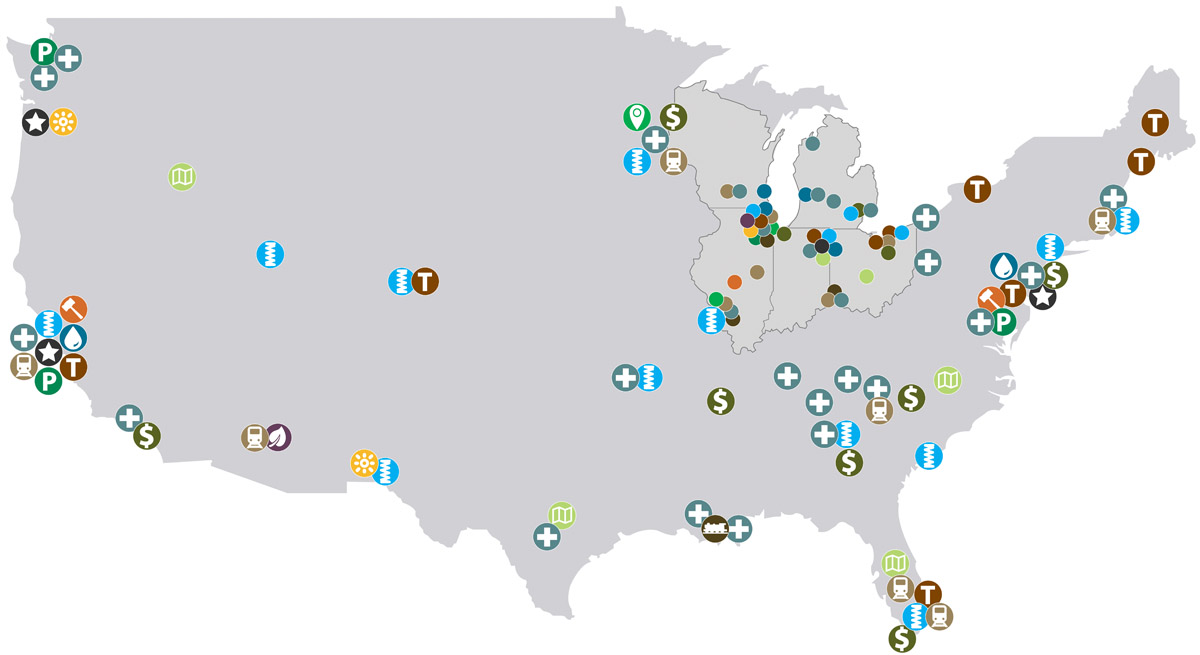 Transit-Oriented Development show all (15)
Cargo-Oriented Developmentshow all (4)
Housing + Transportation Affordabilityshow all (29)