CNT delivers game-changing research, tools, and solutions to create sustainable + equitable communities.
MORE
Featured Projects + Tools
Featured Story
Perspectives at the Water-Energy-Climate Nexus
Modern Pumping Today
A field of experts gathered to discuss climate change in the context of water and energy innovation and issues at Northwestern University's 2016 Climate Change Symposium. The event was coordinated by the Northwestern Center for Water Research, the Department of Earth and Planetary Sciences, the Institute for Sustainability and Energy at Northwestern (ISEN), and the Northwestern-Argonne Institute of Science and Engineering. CNT was there, highlighting its work that has motivated elected officials to enact legislation requiring FEMA to conduct a national study on urban flooding. Based on its many partnerships, CNT, has been able to deliver more sustainable practices that come to the aid of homeowners and communities to mitigate flooding. Through CNT's popular RainReady initiative, homeowners and municipalities save money by installing green infrastructure solutions like rain gardens and bioswales for stormwater management. 
View Story
CNT is engaged by governments, advocates, policy makers, and community groups to apply our expertise to solving problems.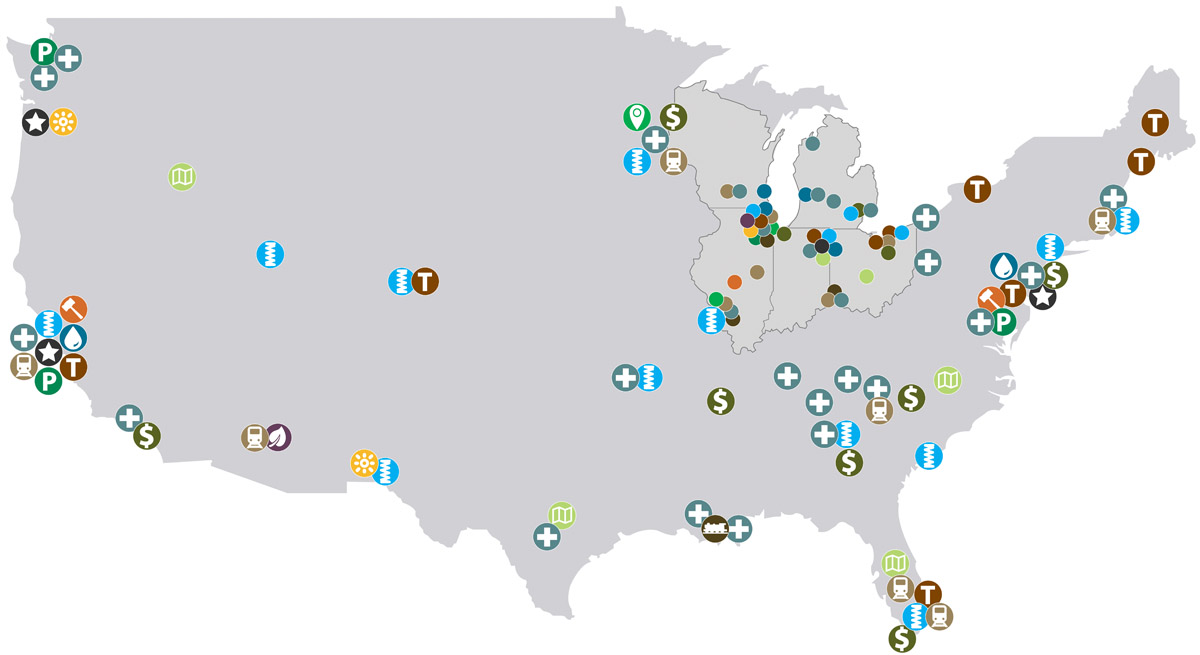 Transit-Oriented Development show all (15)
Cargo-Oriented Developmentshow all (4)
Housing + Transportation Affordabilityshow all (29)