CNT delivers game-changing research, tools, and solutions to create sustainable + equitable communities.
MORE
Featured Projects + Tools
Featured Story
Transit-Oriented Development Produces Affordable Living Opportunities
Chicago Sun-Times
One way City Hall can help residents caught in the cross-hairs of gentrification is through transit-oriented development. This is a creative and far-sighted effort to build a greater number of living units near transportation hubs than would be normally be allowed. By requiring a large number of affordable units in the new construction, aldermen are helping longtime residents stay in their neighborhoods.Transit-oriented development also works naturally to produce more affordable living opportunities in a city. Because the building typically is located right next to a CTA L stop or Metra station, residents are less likely to need a car. And the building can be designed with fewer parking spaces, bringing down the cost.Jacky Grimshaw, Vice President of Government Affairs for the Center for Neighborhood Technology (CNT), calls it "equitable transit-oriented development."
View Story
CNT is engaged by governments, advocates, policy makers, and community groups to apply our expertise to solving problems.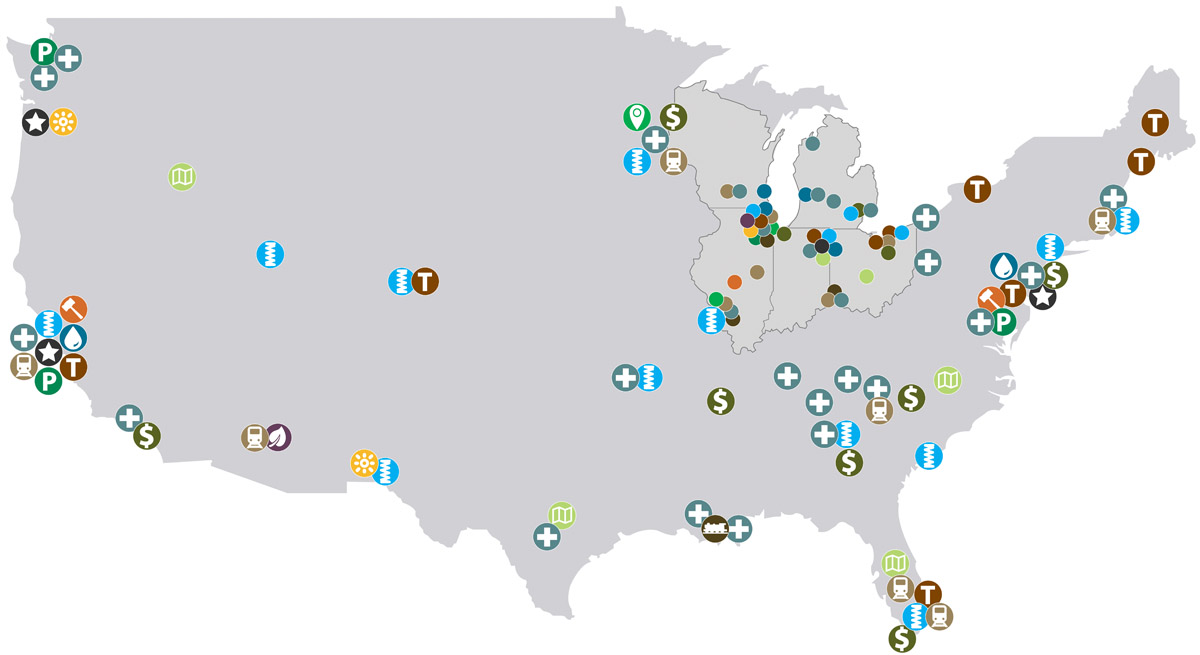 Transit-Oriented Development show all (15)
Cargo-Oriented Developmentshow all (4)
Housing + Transportation Affordabilityshow all (29)